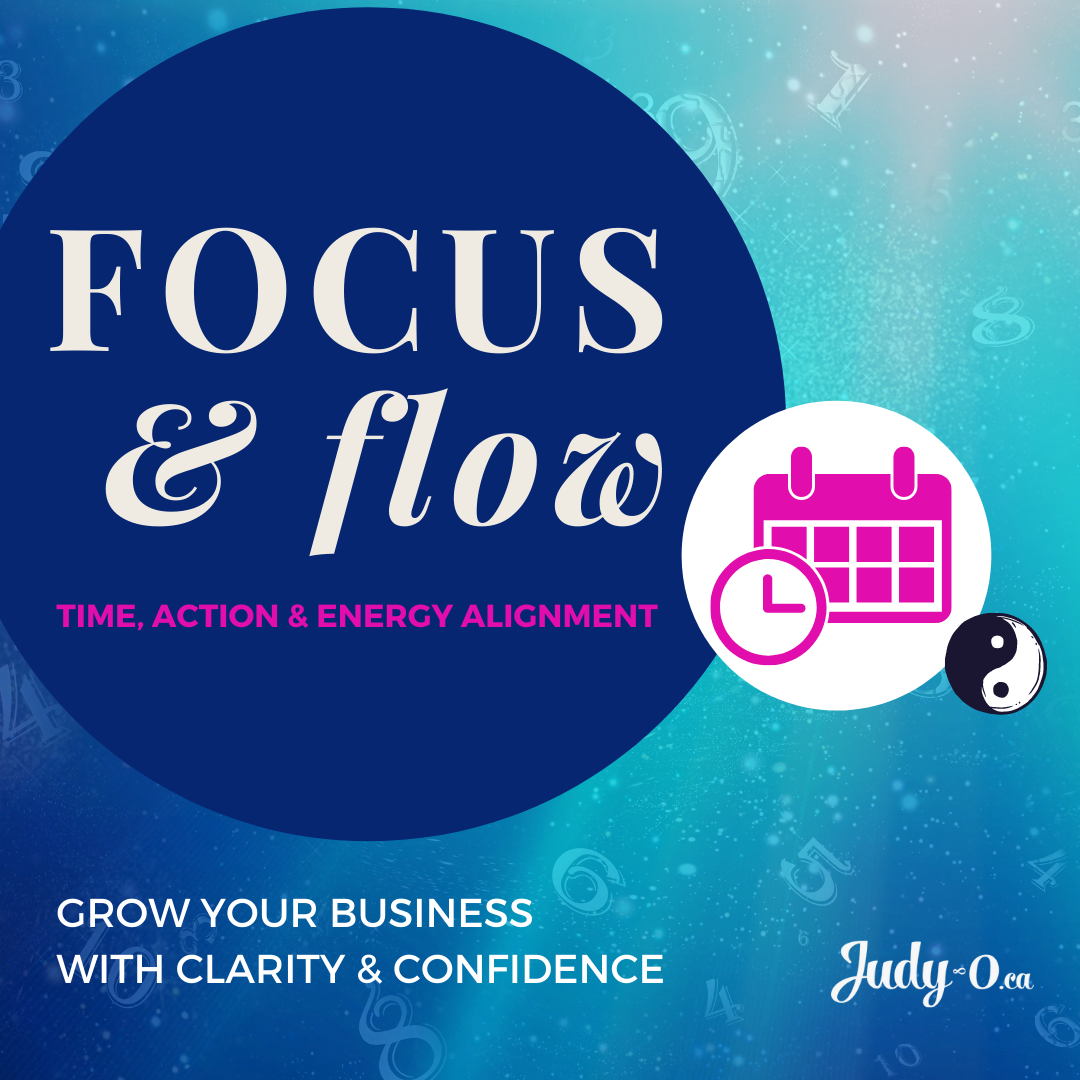 Time, Action and Energy Alignment  for Improved Performance, Planning & Flow 
Most of us got into business for freedom. Freedom to profitably do what we want, with who we want, the way we want, when we want.
Effectiveness, efficiency and purposeful action are key to success. With the multitude of hats we wear and decisions to make it's essential to be able to get centerered and clear quickly and easily.
If fulfillment and wellbeing are important we must also listen to our inner wisdom and embrace our personal energy and timing.
Focus and flow is an unconventional way to get your bearings, anticipate, plan and work in your element. A way to move forward more decisively and optimize your performance with ease and grace.